2022 IDC Report: Business Value of Cisco SD-WAN
IDC conducted a comprehensive primary research project studying the business value of Cisco SD-WAN. Learn more about SD-WAN in our free download of the 2022 IDC report.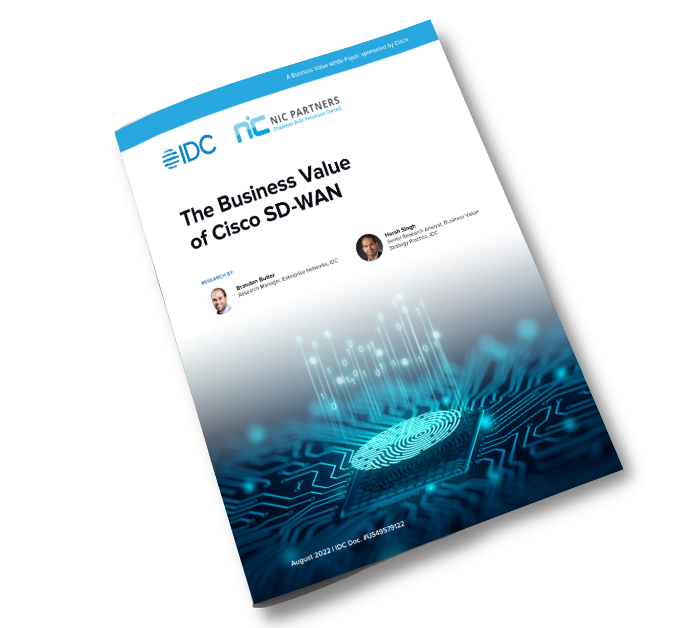 NIC Partners
NIC Partners can help you manage the complexities of today's distributed IT landscape. Our solutions enable customers to deliver secure, predictable experiences for today's hybrid workforce and learning institutions and build dynamic, smart workspaces and secure multicloud environments.