Harnessing the Power of Cisco Duo
Zero Trust for K-12
"With Duo, you expend ten percent effort and you get ninety percent benefit."- Tim Enders, Senior Systems Engineer, Loyola University Maryland
Cisco Duo Zero Trust Guide
Across the country, schools are struggling to find ways to combat the rising cybersecurity threat. NIC Partners has helped schools adopt Cisco Duo to implement security measures like:
Zero-Trust
Multi-Factor Authentication
Single Sign-On
Secure Remote Access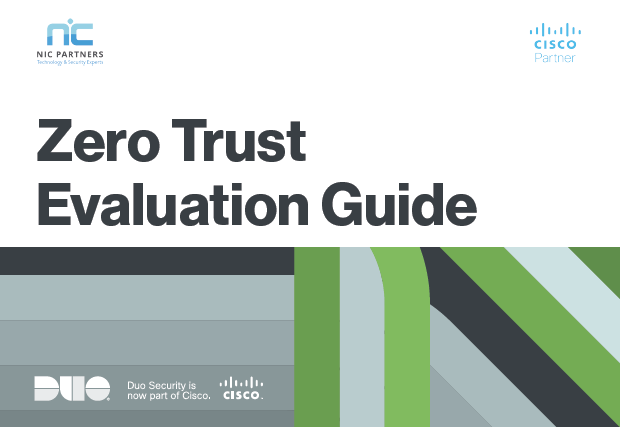 Designing Remote Access for K-12
Education is highly targeted by cybercriminals. K-12 institutions are in the top 10 at-risk industries.
If your district needs to ramp up security for remote students, this webinar will teach you:
How a zero-trust access strategy can ease the shift to hybrid or remote work
What you need to know about CARES Act Funding, and how to find more information for your state's program
Why it's important to build a security-conscious culture through security that end-users understand