Download the Meraki Education eBook.
Harness the power of platform-based infrastructure and discover the key benefits for educational institutions.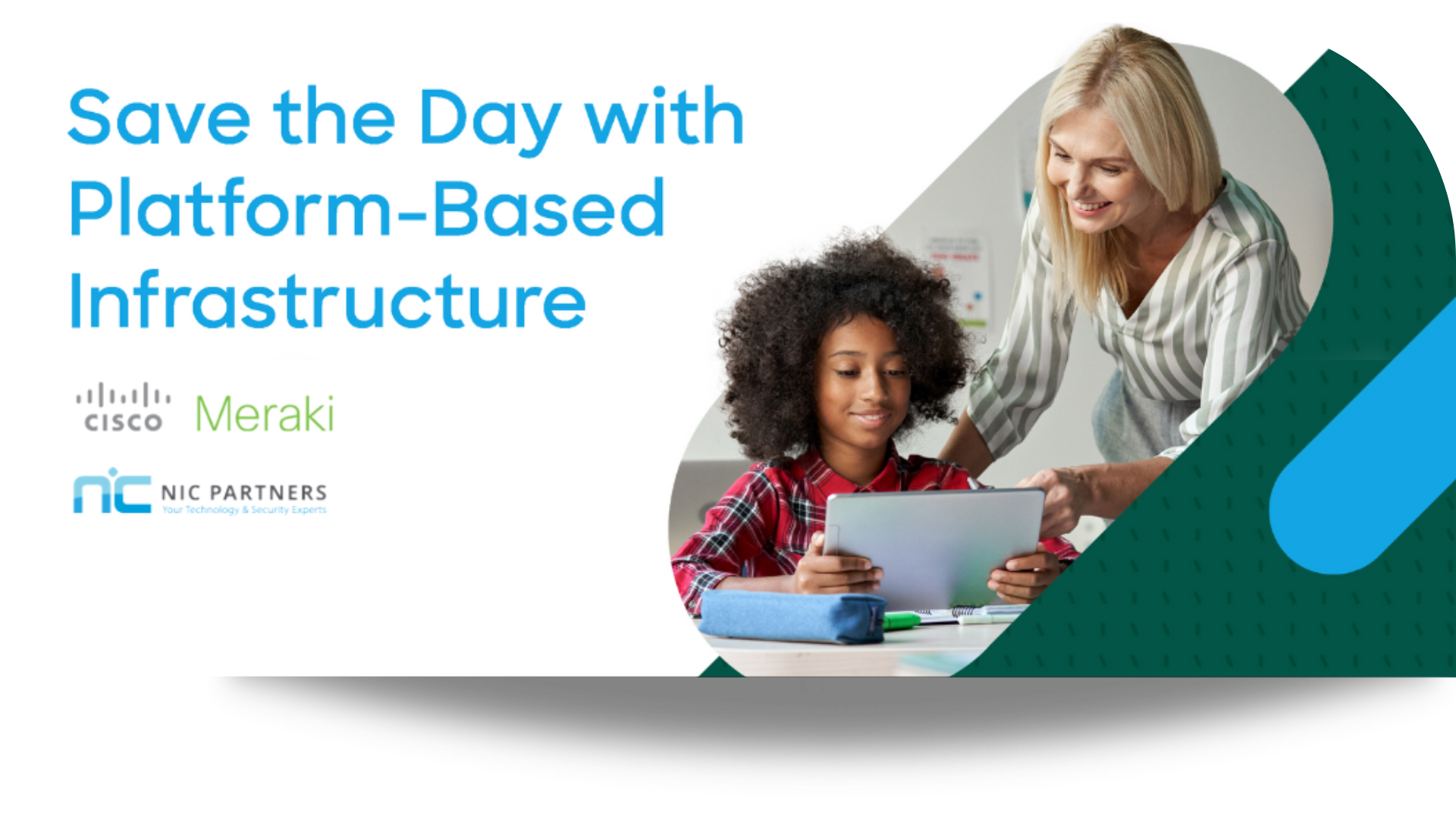 Download our FREE Meraki Education eBook, Save The Day With Platform-Based Infrastructure. You'll learn more about:
The benefits of using a platform-based infrastructure solution in educational environments that include streamlined operations, improved network security, compliance with regulatory privacy standards, enhanced student learning experiences, and more.

The challenges faced by IT administrators in today's education landscape and how Meraki addresses these challenges.

An overview of the Meraki platform-based infrastructure solution and its capabilities, including cloud-based management, analytics tools, and advanced security features.

Real-world examples of educational institutions that have successfully implemented Meraki's platform-based infrastructure solutions to improve their operations and enhance student outcomes.

A roadmap for migrating to a platform-based infrastructure, including tips for change management and best practices for implementation.

Expert insights and best practices for leveraging platform-based infrastructure solutions to improve cybersecurity and support remote learning.
Fill out the form to receive a free download of the Meraki Education ebook, Save The Day With Platform-Based Infrastructure.
Let NIC Partners Help Your School
NIC Partners has 20+ years experience of K-12 & Higher Education IT Experience. Working with over 65+ Southern California school districts and higher learning institutions, we understand your unique IT challenges.

We are your strategic partner, not your boss. Your input helps us determine the gaps in your existing technology and security, helping us create a custom program suited to your needs. We don't stop after implementation. We provide ROI data to determine how our partnership has shifted your number.

Find out what NIC Partners can do for your school. Contact us.