Secure Access Service Edge (SASE)
Discover how Cisco SASE converges networking, security, analytics, and insights into a single cloud-based solution providing secure and seamless connectivity.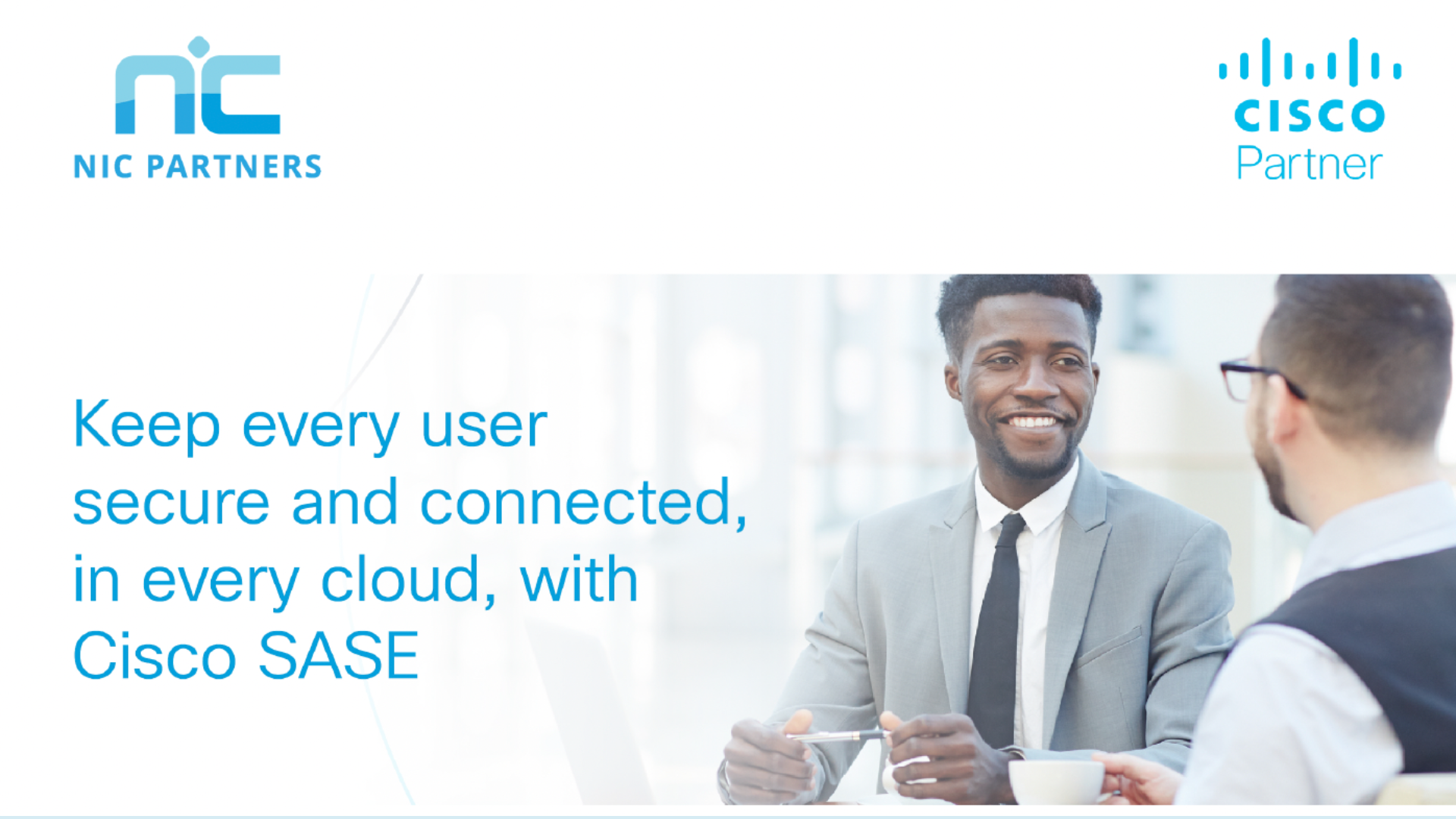 NIC Partners
NIC Partners can help you manage the complexities of today's distributed IT landscape. Our solutions enable customers to deliver secure, predictable experiences for today's hybrid workforce and learning institutions and build dynamic, smart workspaces and secure multicloud environments.